In Memoriam
The Bryan County Sheriff's Office remembers the following deputies who gave the ultimate sacrifice in the line of duty:
---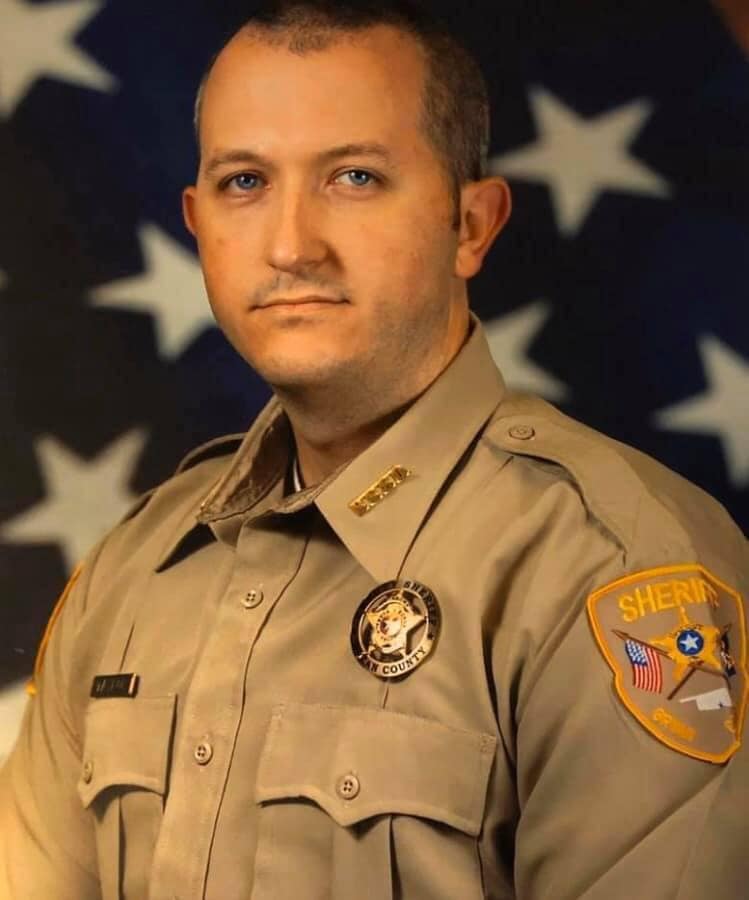 Deputy Sheriff Jarid Taylor
1/14/2020
---
Deputy Sheriff Jarid Taylor was killed in an automobile crash while responding to an emergency call at about 6:00 am.

His patrol car left the roadway and struck a tree on Old Highway 70 near Lone Oak Road, east of Durant.

Deputy Taylor started the Sheriff's Office as a Correctional Officer in 2018 and after attending CLEET became the Silo School Resource Officer then moving to the Patrol Division.

Deputy Taylor will be missed by all who knew him and his memory will forever be in our hearts. Please keep the Taylor family and the Bryan County Sheriff's Office in your thoughts and prayers.

Services for Deputy Jarid Taylor will be Saturday, January 18, 2020, 2:00 pm at Kemp Baptist Church in Kemp, Oklahoma with Brother Roger Spears officiating. Burial will follow at Kemp Cemetery.

Services are under the direction of Holmes-Coffey-Murray Funeral Durant, Oklahoma.
---
Sergeant Michael Dee Pace
12/29/1998
---
Sergeant Michael Pace succumbed to injuries sustained in an automobile crash six days earlier

He was returning home in his patrol car at the end of his shift when a tractor-trailer pulled across the highway, blocking most of the lanes of traffic. Deputy Pace swerved to avoid a collision but struck the rear portion of the trailer, shearing off the top of his patrol car.

Pace was a US Navy veteran and served in the Persian Gulf. Pace was also an active DARE Instructor.
Pace was 29 years old. He is survived by his wife and two children. Rest in Peace.
---